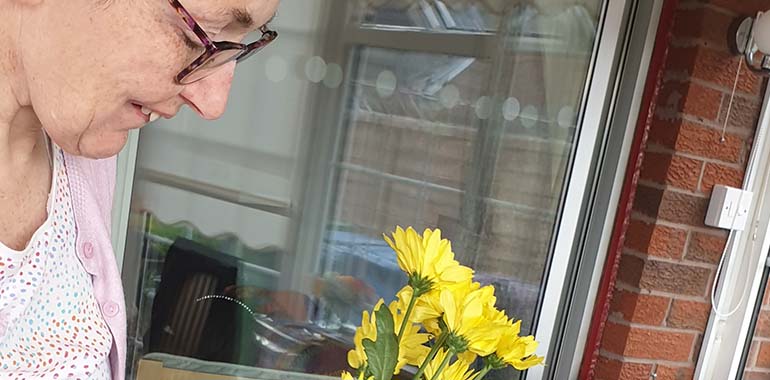 Care Quality Commission
People said they felt safe and happy being supported by staff. One person commented, "I'm happy where I'm living, I can talk to the staff, I trust them and they listen to me." People were safeguarded from the risk of abuse and the service had engaged with the people it supported to help them understand what safeguarding is and take an active role in this area.
People were supported to have maximum choice and control of their lives and staff supported them in the least restrictive way possible and in their best interests; the policies and systems in the service supported this practice.
People and their relatives gave us positive feedback about the staff at the service. One person said, "[The staff] are all kind and wonderful. The staff understand me and my needs, they support me with everything, they're like my family." Staff clearly knew the people they supported well and people were comfortable and happy with the staff supporting them.
People's care plans were person-centred, detailed, regularly reviewed and gave staff the information they need to safely and effectively support people. People were supported to access their local community and to pursue their hobbies, interests and job opportunities.
There was a positive, caring and person-centred culture amongst the staff at the service. The service valued people's views and experiences and used their feedback to help develop the service.
Glenelg has a CQC rating of Good. The rating was given on 29th October 2019.
Investors In People
Gold level award of the We invest in people accreditation.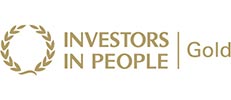 Essandore Care Group – IIP Insights Gold Review Report – 2020
National Autistic Society
What is autism accreditation?

Autism Accreditation is the UK's only autism specific quality assurance programme of support and development for all those providing services to autistic people. Achieving accreditation proves that an organisation is committed to understanding autism and setting the standard for autism practice.
Autism Accreditation is an internationally recognised quality standard, and with 25 years of accreditation expertise, we are the longest running programme in the world.
What NAS say about Glenelg Support
"Staff are committed to providing the best support through a range of autism specific best practice methods and approaches. Staff are knowledgeable, enthusiastic and passionate, having developed trusting and purposeful relationships with the individuals that they support."
"The service has the people it supports at the centre of everything it does and acts holistically to provide the most effective support on an individual basis."
"The service has considerable knowledge and experience of working with autistic people. Practice is consistently informed by an understanding of how to support each autistic person in their communication and social interaction; in developing independent life skills and in regulating their sensory experiences. The service actively promotes the well-being of autistic individuals and has a significant impact on their quality of life."
Stephen Dedridge Head of Autism Accreditation
Click below for documents:
FINAL – Glenelg Support A – Assessment Report – Sept 2022
FINAL – Glenelg Support B – Assessment Report – Sept 2022
Bild Accreditation         
Who are we?
BILD Association of Certified Training has been set up to certify training services that include a restrictive intervention. We are licenced by the Restraint Reduction Net­work to certify services as complying with the Restraint Reduction Network Training Standards.
What do you need to know about certification?
Commissioning requirements and inspection frameworks are changing. NHS commissioned services and the Care Quality Commission will require certification of training services from April 2020. CQC will also expect services across health and social care to have certified training.
Certification is available for in-house training and commercial training providers across:
education, health and social care
children and adult services
including people with mental health conditions, dementia, learning disabilities and autistic people.
The Standards aim to facilitate culture change, not just technical competence.
They are designed to:
Protect people's fundamental human rights and promote person centred best interest and therapeutic approaches to supporting people when they are distressed
Improve the quality of life of those being restrained and those supporting them
Reduce reliance on restrictive practices by promoting positive culture and practice that focuses on prevention, de-escalation and reflective practice
Increase understanding of the root causes of behaviour and recognition that many behaviours are the result of distress due to unmet needs
Where required, focus on the safest and most dignified use of restrictive interventions including physical restraint.
Glenelg Support deliver in-house Safety Intervention training, delivered by our team of trained instructors. We achieved the Certificate of approval in November 2021t